Top 10 Anime Series 2019
Anime is a whole new world for those who cherish great storylines with the right style of animation. Anime leaves your eyes with awesome visuals which are impactful enough to last forever and plots worthy enough for rewatching.
Plots and storylines are great and it makes your brain's imaginative domain widened.
Music associated with anime ,be it openings or background scores adapt with the story and therefore paints the anime in a new colour.
There are so many genres in anime which are not generally found in normal cartoonic animations.(no offence intended)
#10. "Dororo" (2019)
Animation Studio: MAPPA, Tezuka Productions
Direction: Furuhashi Kazuhiro
Genres: Action, Adventure, Historical, Demons, Supernatural, Samurai, Shounen
Imdb Rating: 7.5/10
The 2019 Dororo anime series is based on the manga of the same name by Osamu Tezuka. The adaptation departs from the source material in several ways, but follows the basic premise of the manga. The greedy samurai lord Daigo Kagemitsu's land is dying, and he would do anything for power, even renounce Buddha and make a pact with demons. His prayers are answered by 12 demons who grant him the power he desires by aiding his prefecture's growth, but at a price. When Kagemitsu's first son is born, the boy has no limbs, no nose, no eyes, no ears, nor even skin—yet still, he lives.
Hyakkimaru, who lacks as much as 48 body parts, obtains a fake body and eliminates 48 monsters that were made from his body to retrieve his missing body parts.
This child is disposed of in a river and forgotten. But as luck would have it, he is saved by a medicine man who provides him with prosthetics and weapons, allowing for him to survive and fend for himself. The boy lives and grows, and although he cannot see, hear, or feel anything, he must defeat the demons that took him as sacrifice. With the death of each one, he regains a part of himself that is rightfully his. For many years he wanders alone, until one day an orphan boy, Dororo, befriends him. The unlikely pair of castaways now fight for their survival and humanity in an unforgiving, demon-infested world.
#9. "The Promised Neverland" (2019)
Animation Studio: Toho, CloverWorks
Direction: Mamoru Kanbe
Genres: Sci-Fi, Mystery, Horror, Psychological, Thriller, Shounen
Imdb Rating: 9.2/10
The Promised Neverland is a Japanese manga series written by Kaiu Shirai and illustrated by Posuka Demizu. It has been serialized in Weekly Shōnen Jump since August 1, 2016, with the individual chapters collected and published by Shueisha into seventeen tankōbon volumes as of January 2020. The story follows a group of orphaned children in their escape plan from an orphanage.
An anime television series adaptation by CloverWorks premiered from January to March 2019 in the Noitamina programming block. A second season will premiere in October 2020. A live-action film adaptation is set to release in December 2020.
Surrounded by a forest and a gated entrance, the Grace Field House is inhabited by orphans happily living together as one big family, looked after by their "Mama," Isabella. Although they are required to take tests daily, the children are free to spend their time as they see fit, usually playing outside, as long as they do not venture too far from the orphanage—a rule they are expected to follow no matter what. However, all good times must come to an end, as every few months, a child is adopted and sent to live with their new family… never to be heard from again.
However, the three oldest siblings have their suspicions about what is actually happening at the orphanage, and they are about to discover the cruel fate that awaits the children living at Grace Field, including the twisted nature of their beloved Mama.
#8. "My Hero Academia" Season Four (2019)
Animation Studio: Bones
Direction: Kenji Nagasaki
Genres: Action, Comedy, School, Shounen, Super Power
Imdb Rating: 9.3/10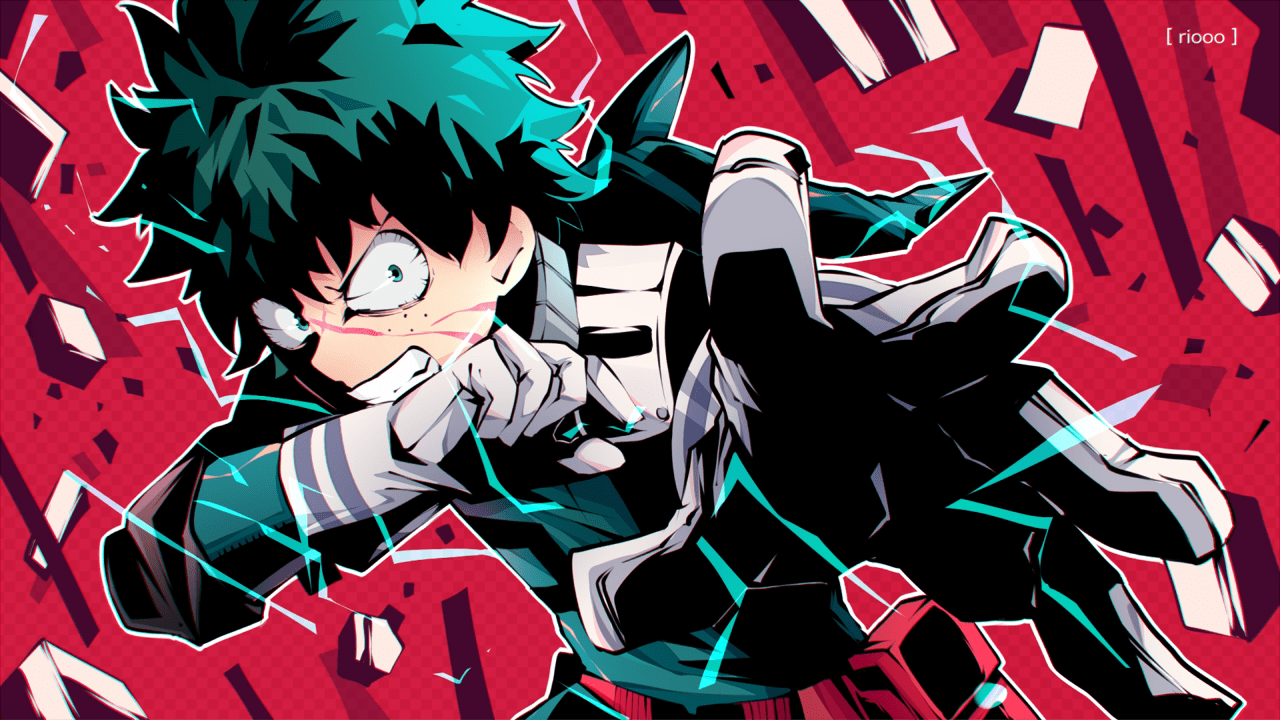 The fourth season of the My Hero Academia anime series was produced by Bones and directed by Kenji Nagasaki. The fourth season premiered on October 12, 2019, on ytv. Funimation has licensed the season for an English-language release in North America. Funimation's adaptation premiered on Adult Swim's Toonami block on November 9, 2019.
After successfully passing his Provisional Hero License exam, Izuku "Deku" Midoriya seeks out an extracurricular internship with a professional hero agency. At the recommendation of his mentor All Might, Midoriya lands a position under All Might's former sidekick, Sir Nighteye, now a famous hero in his own right.
As Midoriya's classmates further their own abilities through various internships, up-and-coming villain Kai Chisaki utilizes his terrifying powers to gather favor in the criminal underworld. Known by the moniker Overhaul, Chisaki's ambitions collide with the League of Villains and its leader, Tomura Shigaraki.
Through his work with Sir Nighteye, Midoriya discovers Chisaki's crime syndicate and the villain's hostile relationship with a mysterious young girl named Eri. Fearing for the child's safety, Midoriya and his upperclassman Mirio Toogata must work together to put an end to Chisaki's reign of terror.
#7. "Fire Force" (2019)
Animation Studio: David Production
Direction: Yuki Yase
Genres: Action, Supernatural, Shounen
Imdb Rating: 8.3/10
Fire Force is a Japanese shōnen manga series written and illustrated by Atsushi Ōkubo. It is published by Kodansha and has been serialized in the Weekly Shōnen Magazine since September 23, 2015, with the chapters collected into twenty-two tankōbon volumes as of March 2020. In July 5 to December 27, 2019 an anime television series as Fire Force Season 1 by David Production aired on the Super Animeism block.
Spontaneous Human Combustion: a chaotic phenomenon that has plagued humanity for years, randomly transforming ordinary people into flaming, violent creatures known as Infernals. While Infernals make up the first-generation accounts of Human Combustion, the second and third generations became known as pyrokinetics—people gifted with the ability to manipulate and control their flames while remaining human. To combat the Infernal threat and discover the cause, the Tokyo Armed Forces, Fire Defense Agency, and Holy Church of Sol produced their answer: the Special Fire Force.
Young and eager third-generation pyrokinetic Shinra Kusakabe, nicknamed Devil's Footprints for his explosive ability to ignite his feet at will, becomes a member of the lively Special Fire Force Company 8. Upholding the brigade's duty to extinguish the blazing Infernals and lay their souls to rest, Shinra is determined to become a hero who will save the lives of those threatened by the flame terror.
However, this is not the hero's game Shinra imagined. The Fire Force is a fractured mess of feuding brigades, abnormal Infernal sightings are increasing all over Tokyo, and a shadowy group is claiming to have answers to the strange fire that caused the death of Shinra's family 12 years ago. Faced with many obstacles within and outside the Fire Force, Shinra fights to uncover the truth behind the burning mysteries that have kept him in the dark.
#6. "Dr. Stone" (2019)
Animation Studio: TMS Entertainment
Direction: Iino Shinya
Genres: Adventure, Sci-Fi, Shounen
Imdb Rating: 8.5/10
Dr. Stone is a Japanese manga series written by Riichiro Inagaki and illustrated by Boichi, serialized in Weekly Shōnen Jump since March 6, 2017 with the individual chapters collected and published by Shueisha into thirteen tankōbon volumes as of November 2019.
From July 2019 to December 2019 an anime television with season 1 by TMS Entertainment aired. A second season of the anime series focused on the "Stone Wars" arc of the manga series was announced at the end of the final and 24th episode of the first season.
After five years of harboring unspoken feelings, high-schooler Taiju Ooki is finally ready to confess his love to Yuzuriha Ogawa. Just when Taiju begins his confession however, a blinding green light strikes the Earth and petrifies mankind around the world—turning every single human into stone.
Several millennia later, Taiju awakens to find the modern world completely nonexistent, as nature has flourished in the years humanity stood still. Among a stone world of statues, Taiju encounters one other living human: his science-loving friend Senkuu, who has been active for a few months. Taiju learns that Senkuu has developed a grand scheme—to launch the complete revival of civilization with science. Taiju's brawn and Senkuu's brains combine to forge a formidable partnership, and they soon uncover a method to revive those petrified.
However, Senkuu's master plan is threatened when his ideologies are challenged by those who awaken. All the while, the reason for mankind's petrification remains unknown.
#5. "Vinland Saga" (2019)
Animation Studio: Wit Studio
Direction: Shūhei Yabuta
Genres: Action, Adventure, Drama, Historical, Seinen
Imdb Rating: 9.4/10
Twin Engine announced on March 19, 2018, that the series would receive an anime television series adaptation animated by Wit Studio. The anime aired from July 7, 2019, with the first three episodes, and finished on December 29, 2019. The series ran for 24 episodes on NHK General TV. Produced by Twin Engine, Production I.G, Wit Studio and Kodansha, the series is directed by Shūhei Yabuta, with Hiroshi Seko handling series composition, Takahiko Abiru designing the characters and Yutaka Yamada composing the music.
Young Thorfinn grew up listening to the stories of old sailors that had traveled the ocean and reached the place of legend, Vinland. It's said to be warm and fertile, a place where there would be no need for fighting—not at all like the frozen village in Iceland where he was born, and certainly not like his current life as a mercenary. War is his home now. Though his father once told him, "You have no enemies, nobody does. There is nobody who it's okay to hurt," as he grew, Thorfinn knew that nothing was further from the truth.
The war between England and the Danes grows worse with each passing year. Death has become commonplace, and the viking mercenaries are loving every moment of it. Allying with either side will cause a massive swing in the balance of power, and the vikings are happy to make names for themselves and take any spoils they earn along the way. Among the chaos, Thorfinn must take his revenge and kill the man who murdered his father, Askeladd. The only paradise for the vikings, it seems, is the era of war and death that rages on.
#4. "Demon Slayer Kimetsu no Yaiba" (2019)
Animation Studio: ufotable
Direction: Haruo Sotozaki
Genres: Action, Demons, Historical, Shounen, Supernatural
Imdb Rating: 8.8/10
Demon Slayer: Kimetsu no Yaiba is a Japanese manga series written and illustrated by Koyoharu Gotōge. The story follows Tanjiro Kamado, a young boy who becomes a demon slayer after his family is slaughtered and his younger sister Nezuko is turned into a demon. It has been serialized in Weekly Shōnen Jump since February 2016, with its chapters collected in 19 tankōbon volumes as of February 2020. The series is published in English by Viz Media and simulpublished by Shueisha in English and Spanish on their Manga Plus platform.
From April 6 to September 28, 2019 an anime television series adaptation by Ufotable aired in Japan.
Ever since the death of his father, the burden of supporting the family has fallen upon Tanjirou Kamado's shoulders. Though living impoverished on a remote mountain, the Kamado family are able to enjoy a relatively peaceful and happy life. One day, Tanjirou decides to go down to the local village to make a little money selling charcoal. On his way back, night falls, forcing Tanjirou to take shelter in the house of a strange man, who warns him of the existence of flesh-eating demons that lurk in the woods at night.
When he finally arrives back home the next day, he is met with a horrifying sight—his whole family has been slaughtered. Worse still, the sole survivor is his sister Nezuko, who has been turned into a bloodthirsty demon. Consumed by rage and hatred, Tanjirou swears to avenge his family and stay by his only remaining sibling. Alongside the mysterious group calling themselves the Demon Slayer Corps, Tanjirou will do whatever it takes to slay the demons and protect the remnants of his beloved sister's humanity.
#3. "The Rising of Shield Hero" (2019)
Animation Studio: Kinema Citrus
Direction: Takao Abo
Genres: Action, Adventure, Drama, Fantasy
Imdb Rating: 8.5/10
The Rising of the Shield Hero is a Japanese light novel series written by Aneko Yusagi. Originally published as a web novel in the user-generated novel site Shōsetsuka ni Narō, the series has since been published by Media Factory with an expanded story-line featuring illustrations by Seira Minami. As of June 25, 2019, twenty-two volumes have been published.
The novel series was adapted into a manga series by Aiya Kyū and published by Media Factory, with thirteen volumes released as of April 23, 2019. The 25-episode anime television series adaptation produced by Kinema Citrus aired from January to June 2019. The anime series is licensed in North America by the Crunchyroll-Funimation partnership.
The Four Cardinal Heroes are a group of ordinary men from modern-day Japan summoned to the kingdom of Melromarc to become its saviors. Melromarc is a country plagued by the Waves of Catastrophe that have repeatedly ravaged the land and brought disaster to its citizens for centuries. The four heroes are respectively bestowed a sword, spear, bow, and shield to vanquish these Waves. Naofumi Iwatani, an otaku, becomes cursed with the fate of being the "Shield Hero." Armed with only a measly shield, Naofumi is belittled and ridiculed by his fellow heroes and the kingdom's people due to his weak offensive capabilities and lackluster personality.
When the heroes are provided with resources and comrades to train with, Naofumi sets out with the only person willing to train alongside him, Malty Melromarc. He is soon betrayed by her, however, and becomes falsely accused of taking advantage of her. Naofumi then becomes heavily discriminated against and hated by the people of Melromarc for something he didn't do. With a raging storm of hurt and mistrust in his heart, Naofumi begins his journey of strengthening himself and his reputation. Further along however, the difficulty of being on his own sets in, so Naofumi buys a demi-human slave on the verge of death named Raphtalia to accompany him on his travels.
As the Waves approach the kingdom, Naofumi and Raphtalia must fight for the survival of the kingdom and protect the people of Melromarc from their ill-fated future.
#2. "Mob Psycho 100 2 season" (2019)
Animation Studio: Bones
Direction: Yuzuru Tachikawa
Genres: Action, Slice of Life, Comedy, Supernatural
Imdb Rating: 7.1/10
Mob Psycho 100 is a Japanese manga series written and illustrated by ONE. It began publication on Shogakukan's Ura Sunday website in April 2012 and concluded in December 2017. It has been also available online on Shogakukan's mobile app MangaONE since December 2014.
Between July and September 2016 an anime television series adaptation produced by Bones aired. A live-action series adaptation aired from January to April 2018. A second season of the anime series began airing from January to April 2019.
Shigeo "Mob" Kageyama is now maturing and understanding his role as a supernatural psychic that has the power to drastically affect the livelihood of others. He and his mentor Reigen Arataka continue to deal with supernatural requests from clients, whether it be exorcizing evil spirits or tackling urban legends that haunt the citizens.
While the workflow remains the same, Mob isn't just blindly following Reigen around anymore. With all his experiences as a ridiculously strong psychic, Mob's supernatural adventures now have more weight to them. Things take on a serious and darker tone as the dangers Mob and Reigen face are much more tangible and unsettling than ever before.
#1. "Attack on Titan Part 2" (2019)
Animation Studio: Wit Studio
Direction: Yoshihide Ibata
Genres: Action, Drama, Fantasy, Military, Mystery, Shounen, Super Power
Imdb Rating: 9.9/10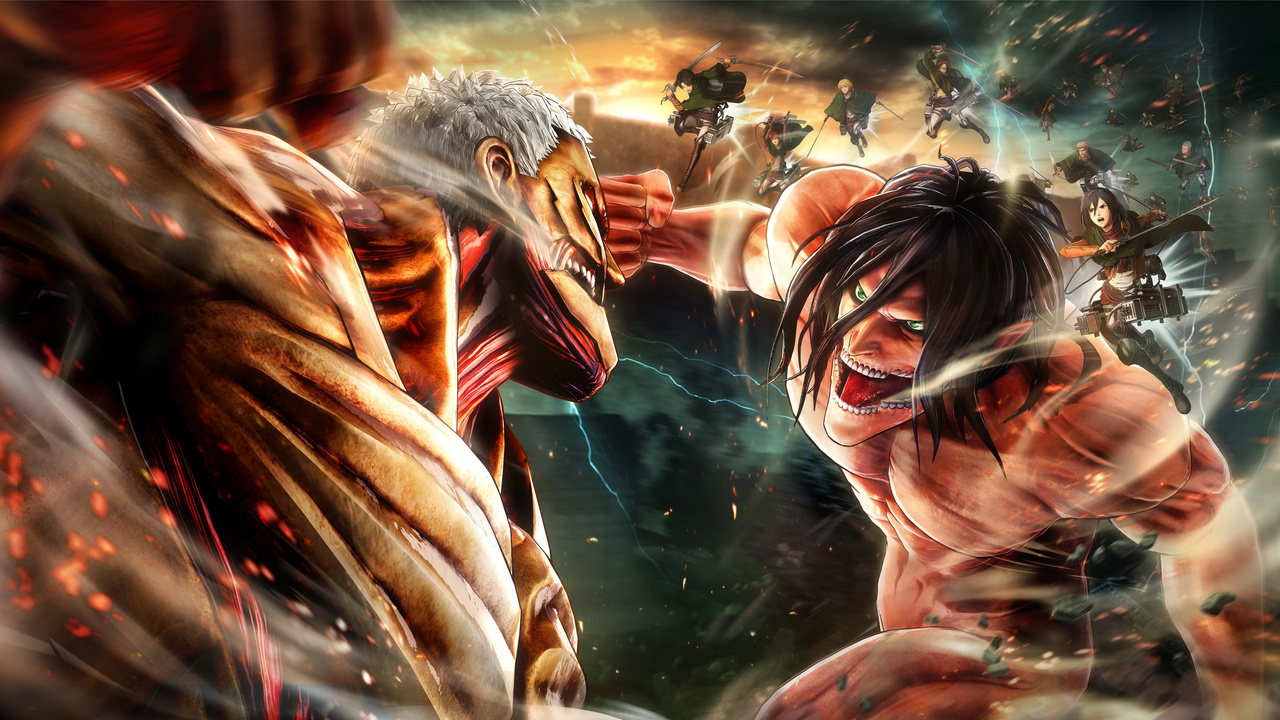 Attack on Titan is a Japanese fantasy anime television series adapted from the manga of the same name by Hajime Isayama. It is set in a world where humanity lives inside cities surrounded by enormous walls due to the Titans, gigantic humanoid beings who devour humans seemingly without reason. The story follows the adventures of Eren Yeager, his friends Mikasa Ackerman, Armin Arlert, whose lives are changed forever after a Colossal Titan breaches the wall of their home town. Vowing revenge and to reclaim the world from the Titans, Eren and his friends join the Scout Regiment, an elite group of soldiers who fight Titans.
For centuries, humanity has been hunted by giant, mysterious predators known as the Titans. Three mighty walls—Wall Maria, Rose, and Sheena—provided peace and protection for humanity for over a hundred years. That peace, however, was shattered when the Colossus Titan and Armored Titan appeared and destroyed the outermost wall, Wall Maria. Forced to retreat behind Wall Rose, humanity waited with bated breath for the Titans to reappear and destroy their safe haven once more.
Seeking to restore humanity's diminishing hope, the Survey Corps embark on a mission to retake Wall Maria, where the battle against the merciless "Titans" takes the stage once again.
Returning to the tattered Shiganshina District that was once his home, Eren Yeager and the Corps find the town oddly unoccupied by Titans. Even after the outer gate is plugged, they strangely encounter no opposition. The mission progresses smoothly until Armin Arlert, highly suspicious of the enemy's absence, discovers distressing signs of a potential scheme against them.
Shingeki no Kyojin Season 3 Part 2 follows Eren as he vows to take back everything that was once his. Alongside him, the Survey Corps strive—through countless sacrifices—to carve a path towards victory and uncover the secrets locked away in the Yeager family's basement.